Repair of all
scratched, damaged
or burned glass
surfaces – absolutely
plane-parallel
and without
replacing!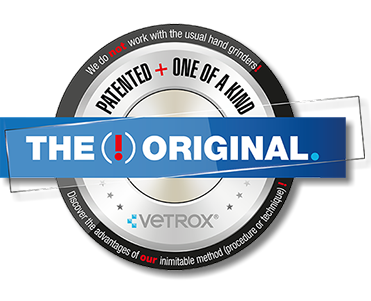 The competent solution for on-the-spot repair and removal of scratches on all glass surfaces!
On-the-spot repair and removal
of scratches on all glass surfaces
VETROX
®

– your specialist for glass repair
The VETROX® System was invented and developed in Switzerland.
This unique procedure is patented worldwide.
The buff and polishing machine is secured to the glass surface by suction pads, permitting the plane-parallel removal of the damage
leaving the original surface intact.
The patented VETROX® System is vastly different
from conventional methods where repair
of the glass surface is carried out by hand.
ask for the substantial difference!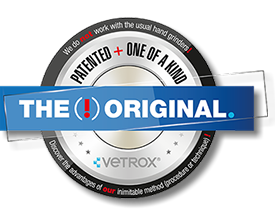 !!!
BECOME A
SALES PARTNER
>>>
....................................
....................................
....................................
....................................
Contact us for free:
00800 3040 4030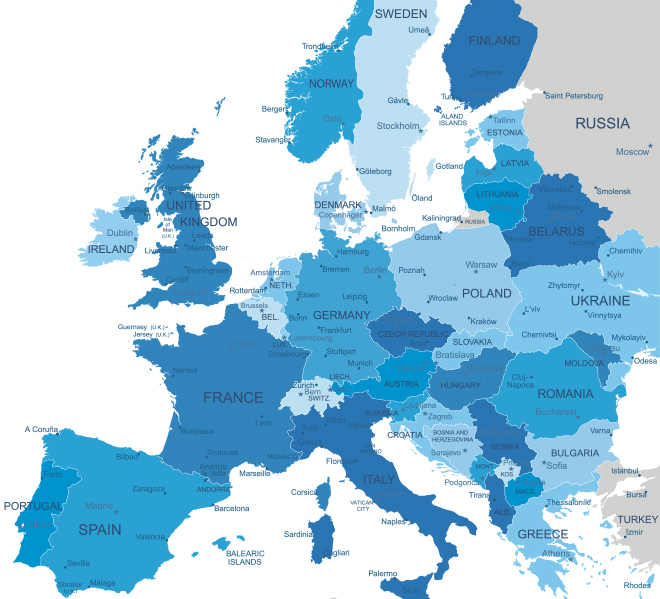 We are looking for interested
VETROX
®

–
scratch removal
With the VETROX® System all kinds of damage to any sort of glass can be
repaired on-the-spot residue-free.
VETROX
®

– removal of chemical
and alkali burn on glass surfaces
Chemical or alkali burn are very fine scratches in the glass that cannot be removed by cleaning.
They can be repaired using
the VETROX® technology.
VETROX
®

– the Market
The VETROX® technology is environmental-friendlier, quicker and more cost-effective
than replacing the glass and can be implemented wherever glass is in use:
> New construction
> Reconstruction
> Renovation
> Maintenance
> Refurbishment
> Shop windows
> Conservatory
> Lift
> Glass buildings
> Simply everywhere ...
VETROX
®

– Standard
The VETROX® System is an accepted Standard and may only be performed
by specially trained and certified employees.

VETROX GmbH
Löhdorferstrasse 51
D-42699 Solingen
T +49 (0) 212 650 07 33
FREE CALL: 00800 30 40 40 30
F +49 (0) 212 650 07 94